As part of our One stop solution we will process and get any certification your company require from any government body or certification institution. 
With over 20 possible certifications we do not generalize in saying we have them all, we commit, as part of our full service, to deliver the ones you need from the institutions you require in a timely manner. Some of the most common ones are:

The ETL Mark is proof of product compliance to North American safety standards. Authorities Having Jurisdiction (AHJs) and code officials across the US and Canada accept the ETL Listed Mark as proof of product compliance to published industry standards.

Approved method for electrical and photometric measurements of LED
products. Specifies a standard method for
measuring photometric properties such as lumen, luminous efficacy, chromaticity and luminous intensity distributions, to evaluate the luminous efficacy of the whole luminaire.

Reliable independent testing and data
reporting of commercially available LED
products. The U.S. Department of Energy
established the CALiPER program to
provide accurate and comparable data on LEDs.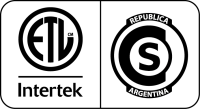 Electrical Safety Argentina
This mandatory certification for Argentina ensures compliance with safety equirements. All certified products must display the security seal of Argentina to
allow consumers easier identification of products that meet these standards.

It is recognized as the worldwide leader
in rebate qualification for commercial
solid state lighting applications. The DLC
Qualified Product List (QPL) ensures that
only high-quality, highperformance, tested and verified LED products will be eligible for rebate participating programs.

Lighting Facts® showcases LED
luminaire manufacturers who commit
to testing products and reporting
performance results according to
industry standards. Teslights LED ranks on top of their lists.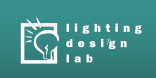 This Lab maintains lists of qualified LED products.
The U.S. Northwest market utilities use this list to approve lighting rebates. The Lab works promoting quality design and energy efficient technologies via education & training, consultations,
technical assistance, and demonstrations.

Teslights is proud to offer our customers products that have earned the government's ENERGY STAR label.

The best known of all energy efficiency
programs. It is run by the U.S.
Environmental Protection Agency (EPA)
together with the U.S. Department of
Energy (DoE).
Manufacturers must have samples of
each product tested according to the
requirements of the applicable ENERGY
STAR product specification.

Certifies that a product has met EU
consumer safety, health or environmental
requirements.

Certifies the safety and quality of new and existing products, systems and services.